North America & Europe DST Notice
CS Dept.
|
DAYLIGHT SAVING TIME STARTS
Daylight saving time starts Sunday, 8 March in North America, clocks in North America are turned forward one hour as daylight saving time starts (02:00:00 clocks are turned forward 1 hour to 03:00:00). Market opening of our systems and daily settlement will be changed to 21:00 GMT.
Most European Countries daylight saving time starts Sunday, March 29, 2020.
YSI Markets server time will be adjusted from GMT+1 to GMT+2 from Sunday, March 8, 2020.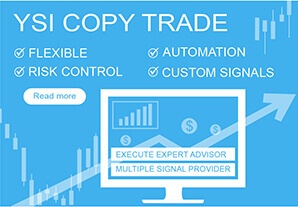 需要协助吗 ?
请随时与我们联络。我们会在 1-2 个工作日内回复您。或者现在就打电话给我们。
开立帐户