MetaTrader Platform Needs Updating
CS Dept.
|
We are writing to inform you that your current MetaTrader 4 trading platform requires urgent updating to the 1170 version as soon as possible.
As of 1 March 2019, MetaTrader 4 desktop platforms below 1118 and MetaTrader 4 Android platforms below 1104 will no longer be supported – and will not connect to the trading servers.
To update the Desktop terminal:
• Download the latest version of MT4 here.
• Using live update – the platform will update automatically upon connecting to the updated MT4 server. Live accounts can be updated this way starting Sunday, 24 February, 2019.
Following the update and click on Help > About > Build 1170 in the MT4 terminal to ensure that you have enabled the correct version.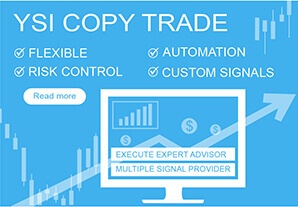 Need Help ?
Please feel free to contact us. We will get back to you with 1-2 business days. Or just call us now
Open Account