North America & Europe DST Notice
CS Dept.
|
DAYLIGHT SAVING TIME STARTS
Daylight saving time starts Sunday, 14 March in North America, clocks in North America are turned forward one hour as daylight saving time starts (02:00:00 clocks are turned forward 1 hour to 03:00:00). Market opening of our systems and daily settlement will be changed to 21:00 GMT.
Most European Countries daylight saving time starts Sunday, March 28, 2021.
YSI Markets server time will be adjusted from GMT+1 to GMT+2 from Sunday, March 14, 2021.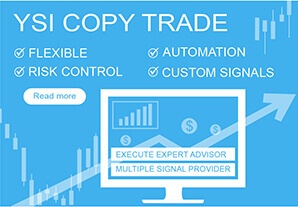 需要協助嗎 ?
請隨時與我們聯絡。我們會在 1-2 個工作日內回覆您。或者現在就打電話給我們。
開立帳戶