No foreign exchange trader can ignore the importance of news to foreign exchange markets volatility. Geopolitical developments, peace or conflict situations, financial and economic data releases such as macroeconomic figures, and natural disasters all can have a significant impact on forex markets. The highly dynamic, foreign exchange markets need to keep tracking news developments.
Pay close attention to the timing and importance of this news impact, or you will find that this news is already " yesterday news."
How to interpret data
We should only focus on high impact news that has the potential to generate big Forex moves, and it is key for you to know which data is important like:
Interest rate decision
Retail sales
Inflation (consumer price or producer price)
Unemployment
Industrial production
Business sentiment surveys
Consumer confidence surveys
Trade balance
Manufacturing sector surveys
Market Opinions
Any opinions, news, research, analyses, prices, other information, or links to third-party sites contained on this website are provided as general market commentary and do not constitute investment advice. YSI Fx will not accept liability for any loss or damage including, without limitation, to any loss of profit which may arise directly or indirectly from use of or reliance on such information.
Third Party Links
Links to third-party sites are provided for your convenience and for informational purposes only. YSI Fx bears no liability for the accuracy, content, or any other matter related to the external site or for that of subsequent links, and accepts no liability whatsoever for any loss or damage arising from the use of this or any other content. Such sites are not within our control and may not follow the same privacy, security, or accessibility standards as ours. Please read the linked websites' terms and conditions.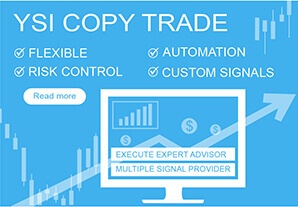 Need Help ?
Please feel free to contact us. We will get back to you with 1-2 business days. Or just call us now
Open Account