Important Notice
CS Dept.
|
Response to market conditions, the gold price of world's major banks continued to be unstable and even trading suspended. Market liquidity declined rapidly caused the spread of gold price increase significantly, including large banks such as Citibank and BNP Paribas, the quotes have risen to two or thirty dollars. Customers are advised to pay attention to this situation, and carefully consider the factors of insufficient liquidity before trading.
We will continue to pay close attention to the market's volatility and liquidity, and may take necessary measures at any time to protect the interests of customers, including increasing spread, reducing leverage, or suspending trading.
Thank you for your continued support and we apologize for any inconvenience. If you require any further information, please feel free to contact us.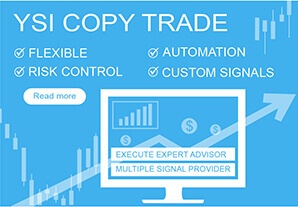 Need Help ?
Please feel free to contact us. We will get back to you with 1-2 business days. Or just call us now
Open Account