Logging into your MetaTrader 4 platform
Before trading on your MT4 account you will need to start MT4 terminal and logging into MetaTrader 4 platform. You can also use MetaTrader 4 for mobile platform. View all platforms.

Featured
Platform
Innovative trade Platforms MetaTrader 4 (MT4) contain with powerful and convenient tool for technical analysis and trading in the markets.

Dedicated
Support Team
The friendly and responsive support team with professional knowledge will help to answer and solve problems that satisfy clients' demands.
New to YSI Fx?
YSI Fx customers benefit from access to online trading accounts with some of the best trading conditions in the industry. Trade anonymously with low latency and no interference from a dealing desk.
Open a free forex demo account to start practicing forex trading today.
Forgot your password?
The Reset Your Password functionality is only available for real account holders. Please feel free to contact us by live chat or by email.
Stop Out Policy: The account equity falls below the maintenance margin level, the MT4 client displays a red alert to remind client. If the account fails to make an additional deposit to maintain the sufficient margin and the account net value depreciates reach the Stop Out level 80%, in order to prevent further loss to your capital the company reserves the right to automatically close open positions at any time without prior notice to the customer.
Risk Warning: Note that the capital value of, and income from, any investment may go down as well as up and you may not get back the full amount invested. Our service includes products that are traded on margin and carry a risk of losses in excess of your deposited funds. Please ensure that you fully understand the risks involved.
Please read about Risk Warning before you start trading.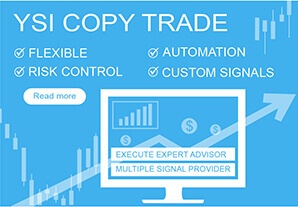 Need Help ?
Please feel free to contact us. We will get back to you with 1-2 business days. Or just call us now
Open Account